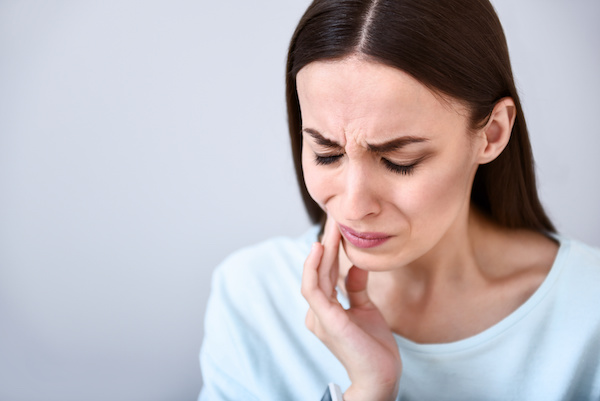 A root canal is a procedure that your dentist may recommend if you have a tooth that is too damaged to fix with a simple filling or crown. Believe it or not, if you need a root canal, that is actually good news because it means your natural tooth can still be saved.
Root canals are routine procedures that are performed inside your dentist's office. The recovery period should not take more than a few days – but you may experience side effects that are common with any oral procedure during that time. Keep reading to learn more about what is normal following a root canal and what may be cause for concern.
Normal: Mild Discomfort and Swelling After a Root Canal
The root canal procedure itself is completed while under anesthesia, meaning you won't feel anything at all while in your dentist's office. Once you get home and the effects have worn off, however, you may experience slight discomfort at the treatment site along with swelling in the gums and cheek. This is completely normal – even though the diseased tissue was removed, the small nerves around the diseased tooth have been disturbed. This results in inflammation and a dull, throbbing pain in the area.
You can expect these symptoms to last for a few days after the procedure. During this time, consuming a soft foods diet and taking an over-the-counter pain reliever as directed can greatly help to alleviate any possible discomfort and accelerate healing.
Not Normal: Severe Pain or Heavy Bleeding
If you experience pain that is not managed with an over-the-counter pain reliever, give your dentist a call right away. You should also get in touch if you have lost your temporary filling or if you have significant bleeding at the treatment site. These side effects may occur if the surgical site was disturbed, perhaps by biting down on something hard or cleaning the area too aggressively.
Similarly, you should also let your dentist know if your symptoms last without improvement for more than 3 to 4 days after the final restoration has been placed and the procedure is complete.
To sum up, there's nothing to fear from a root canal – with proper care and plenty of rest, you should be back on your feet in no time! But don't hesitate to get in touch with your dentist or endodontist if you feel like something just isn't right. They are your partner in oral health!
Meet the Dentist
Dr. Deborah Bishop is an experienced endodontic specialist who is passionate about helping people retain their natural teeth through root canal procedures. She was the first endodontist in Alabama to ​​utilize a surgical operating microscope – and she continues to bring this cutting-edge approach to all of her treatments. To learn more about Dr. Bishop or to book an appointment, call her practice at (256) 882-5161.