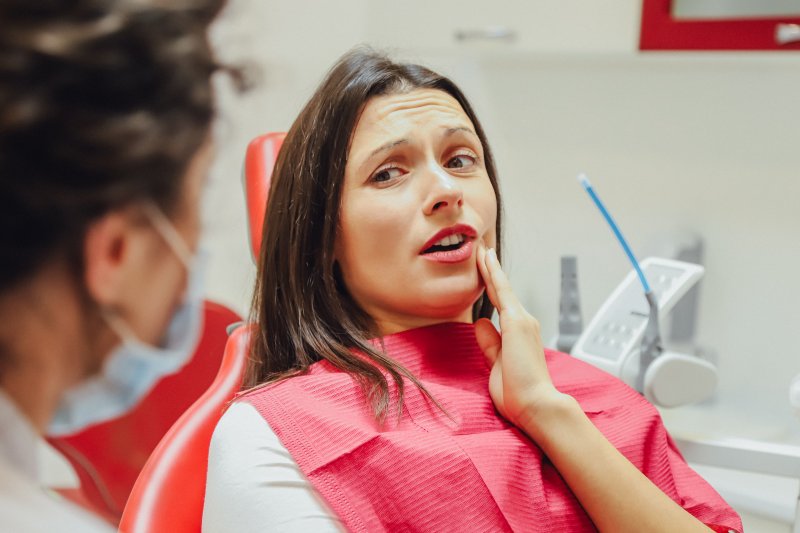 Do you have a tooth that's been causing you a lot of trouble? When you end up with a nagging toothache, it's important that you see your dentist as soon as you can to get to the bottom of the issue before it gets worse. However, you may be hesitant about what type of treatment you want to commit to. An extraction may sound easier, but you don't want to show off a smile with gaps in it either. Continue reading to learn more about root canal therapy and extractions so you can make an informed decision.
Root Canal Therapy
The root canal process is fairly straightforward. It begins with a local anesthetic to numb the discomfort you may be feeling. Next, your dentist will remove the pulp and any other infected structures from the tooth. Then, they will clean out the inner chamber of the tooth before sealing it. Often times, they'll take impressions of the teeth and have a custom dental crown created for additional protection.
While this is a leading way to save damaged teeth, there are a couple risks involved. After a root canal, the tooth is weaker and becomes more vulnerable to fractures. However, this risk can be reduced by getting dental crown. Ultimately, a root canal can help a tooth to stay alive for much longer than it would have otherwise.
Tooth Extractions
Teeth are usually removed by either pulling or surgical extraction. However, teeth can only ever be "pulled" when they have fully emerged from the gumline. In this case, your dentist will numb the area around your tooth with a local anesthetic and use a clasping tool to shift around the tooth until it breaks away from the gumline. If pulling a tooth isn't possible, the tooth will need to be surgically extracted. For this procedure, a small incision is made to the gum tissue to allow your dentist the ability to reach enough of your tooth to fully remove it.
Which Option Is Best?
In the majority of situations, root canal therapy is a more ideal way to treat an infected tooth than an extraction. However, if your tooth has suffered extreme damage thanks to decay, an injury, or an accident, an extraction and tooth replacement option may be necessary to restore your smile to health.
Both root canal therapy and tooth extractions can help to eliminate tooth pain, but to determine which option is best for you, you should see your dentist for an emergency visit right away. You will have relief in no time!
About the Author
Dr. Deborah Bishop earned her Doctor of Dental Medicine from the University of Alabama School of Dentistry before attending an endodontic residency at the University of Alabama at Birmingham. Currently, she is a proud member of the American Dental Association, Alabama Dental Association, American Association of Endodontists, and numerous other professional organizations. For more information on root canals or extractions, or to schedule an appointment at her office in Huntsville, visit her website or call (256) 882-5161.