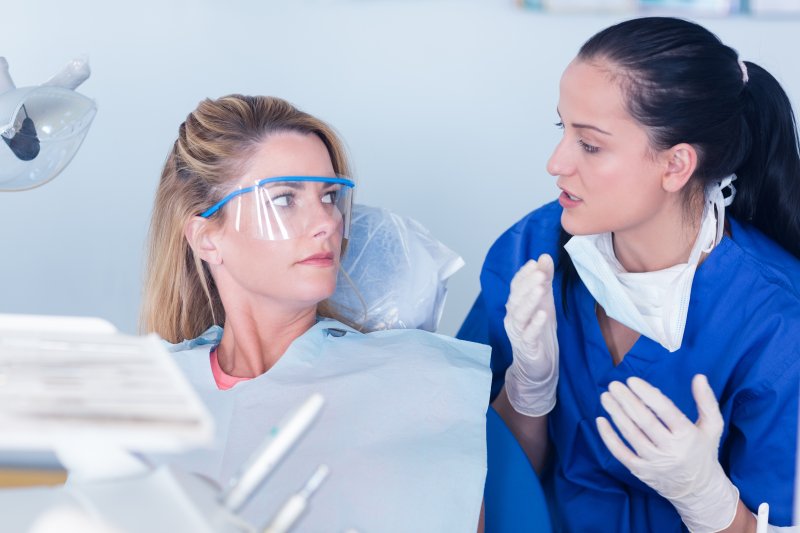 A root canal is a treatment performed when a tooth is severely infected. During this procedure, your endodontist will remove the infected tooth pulp and nerves, clean it out, and then fill it and seal it. Though root canals have more than a 95% success rate and failures are rare, they can still happen. The realization that the treatment was unsuccessful can be hard to deal with since you now have to face the possibility of losing the treated tooth. Luckily, a procedure called an apicoectomy can help. Read on to learn what an apicoectomy is, how it can help, and what to expect during the recovery process.
What is an Apicoectomy?
An apicoectomy is a treatment that's performed when a root canal fails and the infection is allowed to spread into the nearby jawbone. This common endodontic procedure is also known as root end surgery since a tooth's root tip is removed. This lets your endodontist repair the root end cavity and fill it with a biocompatible material to remove the infection and prevent it from progressing.
What is the Apicoectomy Recovery Process Like?
After your apicoectomy procedure has been completed, your endodontist will give you detailed instructions on what to do for the next few days. A few of the tips that you should expect them to give you include:
Take medication – Whether you're given prescribed or over-the-counter medication, be sure to take it as instructed to help your tooth heal and ease any discomfort you're feeling.
Eat soft foods – Until you're done healing, avoid hard, sticky foods since they can irritate the injured tooth. Stick to soft foods like mashed potatoes, apple sauce, and pudding.
Avoid hot or cold beverages – Eating or drinking things that are extremely hot or cold will irritate the tooth.
Don't drink alcohol – Avoid consuming alcoholic beverages while you recover.
Avoid bad habits – Do not smoke or use tobacco products until you are completely healed.
When to Follow Up with Your Endodontist
You can expect your endodontist to remove your stitches seven days after the apicoectomy procedure. While you're likely to experience some swelling and soreness, both should go away within two weeks. Be sure to let them know if you encounter any issues, such as increased swelling, worsening pain, or signs of infection, like sore gums, inflammation, or fever.
Though a failed root canal isn't ideal, an apicoectomy isn't a scary procedure. This procedure allows your endodontist to save the tooth so you can maintain your natural bite and get your smile back on the right track!
About the Author
Dr. Deborah Bishop is an endodontist who leads a team of friendly, talented dental health professionals who are passionate about providing patients in the Huntsville area with the care they deserve. If you underwent a root canal procedure that didn't go as planned she can provide the treatment you deserve. If you're interested in learning more about the apicoectomy procedure or are ready to schedule an appointment with Dr. Bishop, call her office at (256) 858-7250 or visit her website to get started.