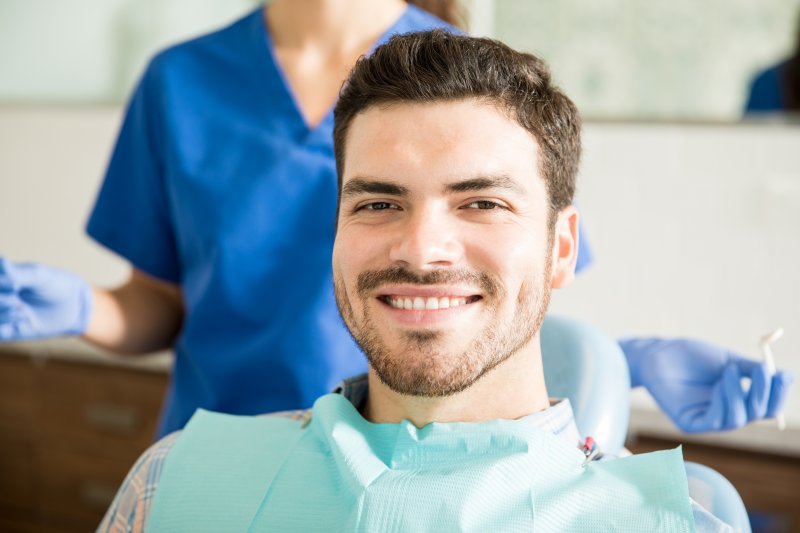 "Root canal" is a phrase that has a lot of negativity associated with it. A 2019 survey by the American Association of Endodontists showed that more people are afraid of root canals than they are of speaking in public, spiders, or being trapped in an elevator. But the truth is that while nobody likes being told that they need a root canal, it is much, much better than the alternatives. Below are 4 why having root canal therapy done when you're told that you need it is a good thing.
1. You'll Find Relief from Your Pain Soon
Root canal therapy has a reputation for causing pain, but in reality, it's used to stop it. When dental pulp becomes infected, it causes severe toothaches. By removing the infected pulp, your endodontist gets rid of the source of the pain. The procedure itself actually does not cause discomfort because the mouth will be numbed beforehand, and you can be sedated if you need help staying calm. As such, you can comfortably look forward to saying goodbye to your pain.
2. Your Tooth Doesn't Have to Be Pulled
If root canal therapy is still a viable option, it means that your tooth is not yet beyond salvaging. The procedure is used to treat an infection of the pulp inside the tooth; if such an infection becomes too advanced, then your endodontist may have no choice but to remove the tooth altogether. It's always best to keep your natural teeth, so an extraction should always be treated as a last resort. A successful root canal treatment will prevent the need for tooth removal.
3. You Won't Have to Pay for a Tooth Replacement
Because successful root canal therapy can prevent you from needing to have a tooth removed, you also won't have to worry about replacing it. A single tooth is normally replaced by a dental bridge or a dental implant, both of which are more expensive than root canal therapy.
4. You'll Keep More of Your Natural Smile
Avoiding an extraction means keeping all of your natural teeth, which is ideal for your oral health. If you end up replacing an extracted tooth with a bridge, your endodontist will need to remove small amounts of enamel from the nearby teeth, leading to the loss of healthy dental structure, which could lead to additional problems in the future. Root canal therapy lets you keep more of your natural smile intact.
The benefits of root canals in Huntsville make it a clear choice when you're suffering from excessive tooth pain and an advanced dental infection. Don't hesitate to call your endodontist if you have a persistent toothache that you want to go away as soon as possible.
About the Author
Dr. Deborah Bishop attended an endodontic residency at the University of Alabama in Birmingham, and she has worked as an adjunct clinical professor at the University of Alabama School of Dentistry. She was the first endodontist in Alabama to use a surgical operating microscope at her practice. If you think you might need root canal therapy, you can schedule an appointment with Dr. Bishop by visiting her website or calling (256) 882-5161.