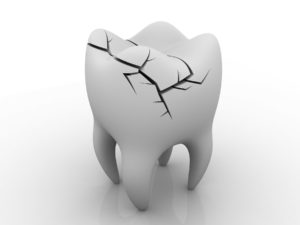 Root canals are designed to reduce dental pain caused by severely damaged or infected teeth. When performed by an experienced dentist or endodontic specialist, root canal treatment in Huntsville enjoys a 95% success rate. However, on rare occasions, root canals can sometimes fail. In those cases, your dentist will likely recommend root canal retreatment. While no one wants to hear that they need another root canal, investing in retreatment is necessary to have a healthy smile for years to come. Below are the top reasons why root canals need to be redone along with what you can expect from the procedure.
Reasons Why Root Canals Need to Be Redone
There are several different reasons why root canal therapy can unexpectedly fail, including:
Complicated canal anatomy allows bacteria to hide and go untreated during the initial procedure
Delay in the placement of a permanent crown following the first root canal
Salivary contamination if the restoration does not completely seal the treated tooth
Cracked or loose crown allows bacteria to seep in and cause a new infection
New decay forms near the treated tooth and eventually spreads
New crack or fracture in the treated tooth allows bacteria to access the inner layers and infect them
What to Expect During Root Canal Retreatment
You can expect root canal retreatment to be familiar, as many of the steps involved will be similar to your initial root canal.
To determine if root canal retreatment is necessary, your endodontic specialist in Huntsville may first take X-rays or utilize advanced cone beam scanning technology to visualize the inside of the affected tooth. This will enable them to accurately diagnose the source of the infection.
Next, your specialist will numb your mouth before removing the dental crown (if necessary) and reopening the tooth. Once the inner tooth is accessed, they will remove the canal filling and disinfect the inside of the tooth. Any previously untreated tissue or newly infected tissue will be removed. Your specialist will pay extra attention for any additional canals or unusual anatomy that may require treatment.
Finally, your tooth will be refilled with a biocompatible material and sealed with a temporary filling or crown. Your specialist will likely refer you to a general dentist for the permanent restoration.
Tips to Maintain a Healthy Smile
Once your tooth has been retreated, it's important to practice excellent oral hygiene to prevent future problems. You can protect your teeth from bacteria by:
Brushing twice a day for a full two minutes each time
Flossing daily and rinsing with mouthwash regularly
Visiting your dentist every six months for routine checkups and cleanings
If you need to undergo root canal retreatment in Huntsville, don't panic. This restorative procedure will put you on a path to a healthy, long-term smile.
About the Author
Dr. Deborah Bishop is an experienced endodontic specialist serving Huntsville and surrounding Alabama communities. She utilizes a state-of-the-art cone beam scanner to visualize the inside of teeth that need root canal retreatment. To learn more about how to treat a failed root canal, visit Dr. Bishop's website or call 256-882-5161.