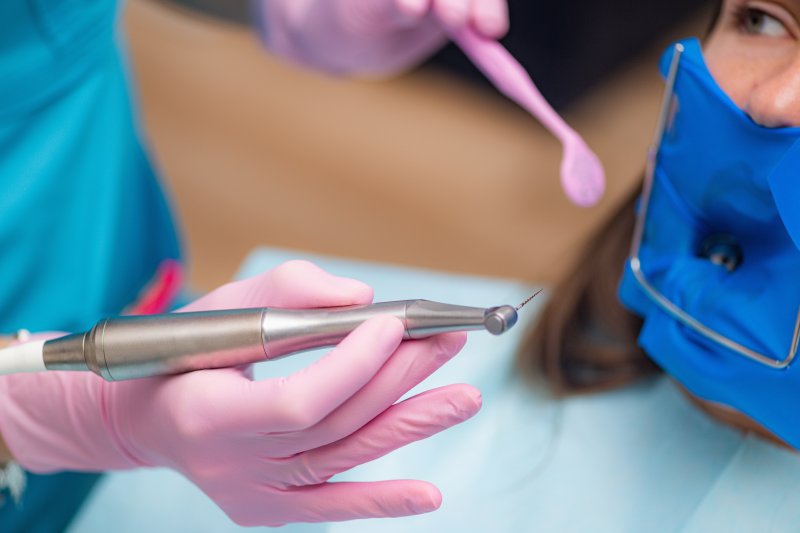 You learn you need a root canal, which probably isn't the most exciting news. While at home, you begin to wonder if allowing your regular dentist to perform the procedure is the best idea. After all, there are designated specialists who have extensive training and experience handling these types of services, right? Before you allow a general dental professional to try and save your smile, spend a few moments learning more about why you should seek the help of an endodontist in Huntsville to take care of your weakened tooth.
Endodontist vs. General Dentist: What's the Difference?
While it is true that many general dentists are viewed as a one-stop-shop for all things related to oral healthcare, certain specialty treatments are best left to those with additional training, education, and experience. Yes, dentists are capable of addressing dental problems like cavities, gum disease, checking for oral cancer, and even whitening teeth or providing custom restorations like crowns or bridges, but when it comes to root canals, here are a few reasons you'll want to see an endodontist:
They Have Advanced Education
If a person wants to work as a dentist of any kind, it's required that they obtain a DMD or DDS. However, if they choose to pursue a specialization like endodontics, additional education is necessary. Normally, endodontists complete another 2-3 years of schooling after the regular years of dental school. During this time, they learn about dental pulp, the many diseases that can plague it, and ways to treat these issues to benefit the patient and their future smile.
They Have More Expertise
Many endodontists focus their practice around caring for the dental pulp inside a tooth. Because they do not perform regular dental services (i.e., regular dental cleanings, crown placement, fillings, etc.), they remain committed to treating tooth pain and often spend valuable time searching for and diagnosing the root cause of a person's oral discomfort.
They Know How to Minimize Pain
By choosing to see an endodontist for your root canal, you can trust that the pain you're experiencing will quickly be remedied once treatment begins. Not only will they ensure you are safe and comfortable before starting, but they know the right tools and techniques to effectively numb your mouth and keep you relaxed throughout your procedure.
They Use Advanced Dental Technology for More Accurate Treatment
Because of their dedication to endodontics, you can expect your endodontist to use high-tech, advanced equipment and devices to assist in the treatment planning process as well as during the procedure. Instead of relying on traditional tools, they may incorporate technologies designed to capture high-resolution images designed to ensure more accurate and less invasive surgeries and/or devices geared to maintain more of your natural tooth structure. No matter if it's a 3D cone beam scanner, GentleWave technology, or an endodontic microscope, you can trust your endodontist is trained and skilled to use them to your benefit.
When discovering that a root canal is in your future, make sure to do your research and find an "endodontist near me" who understands the process, is skilled to perform the procedure, and will make your health and safety a priority.
About the Author
Dr. Deborah Bishop graduated from Birmingham Southern College with a bachelor's degree in biology. She then went on to attend the University of Alabama School of Dentistry where she earned her Doctor of Dental Medicine. After completing her studies, she attended an endodontic residency at the University of Alabama at Birmingham. Dr. Bishop is dedicated to helping her patients restore their smiles. If your smile needs saving, contact us at (256) 882-5161 to learn more about how we can help.