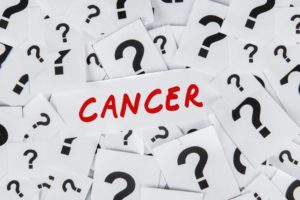 Patients with a severely damaged or infected tooth generally have two treatment options: root canal therapy or an extraction. In most cases, root canal therapy is the superior choice because it preserves the natural tooth. However, there are some naysayers out there who claim that this treatment can cause serious illnesses, including cancer. Is that true? Do root canals cause cancer? Let's discuss the science behind why the answer to that question is a resounding no.
Why Do Some People Think that Root Canal Therapy Causes Cancer?
Nearly a century ago, a dentist by the name of Weston Price conducted some personal research and decided that root canal therapy is a major cause of cancer and other serious diseases. He concluded that the treatment leaves harmful toxins behind in the body. The toxins, in turn, give rise to cancer, arthritis, heart disease, and other grave diseases.
The results of Price's erroneous research have survived down to our day. Many people, even including a handful of dentists, choose to believe that root canal therapy is dangerous.
Do Not Believe the Myth
There are numerous reasons why you should not buy into the idea that root canal therapy can cause cancer:
No modern studies have been able to duplicate the results of Price's research
The conditions for Price's experiments were poorly controlled
He performed his tests in non-sterile environments
The fact of the matter is that, as far as empirical scientific research is concerned, there is nothing to indicate that root canal therapy has any bearing whatsoever on an individual's risk of developing cancer. If you have had root canal therapy in the past, there is no reason to ask your dentist to extract the treated tooth. If your dentist has recommended that you undergo this procedure in the near future, there is no reason to insist on getting an extraction instead.
Risks and Benefits of Root Canal Therapy
The potential benefits of root canal therapy, such as its ability to preserve a damaged tooth, far outweigh any potential downsides. With that being said, it must be acknowledged that this procedure — like any other — has its share of risks. For example, there is a minimal chance of infection and the need for endodontic retreatment after the initial procedure. If you have questions about the downsides of root canal therapy, your endodontist would be happy to provide honest, science-based answers.
There are lots of things that can contribute to the development of cancer — but root canal therapy isn't one of them. You can commit to this procedure with confidence in its safety and its benefits for your oral health.
About the Author
Dr. Deborah Bishop is an award-winning, highly experienced endodontist in Huntsville, Alabama. Root canal therapy is one of the primary services she provides, and she is confident that it is a perfectly safe way to preserve suffering teeth. If you have questions about this treatment, she and our team would be pleased to assist you. You are welcome to contact us at 256-882-5161.