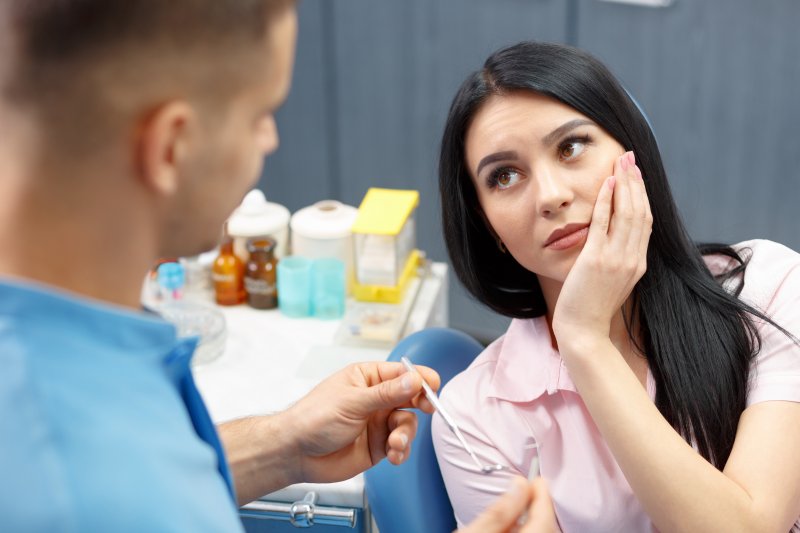 Have you been putting off your root canal therapy? You're not alone. In fact, an estimated 15% of Americans avoid getting this critical dental treatment each year. Aside from fear, the biggest culprit of this statistic is concerns over how expensive the procedure will be. Unfortunately, this only exacerbates the problem, making it much worse for your oral health and your wallet. Therefore, a dentist in Huntsville is sharing three factors that influence your root canal cost!
#1. Location
According to the American Association of Endodontics, one of the largest factors in the final price is the location of the affected tooth. Since your front teeth only have one root, the procedure is much simpler, which will result in a lower cost. On the other hand, your molars have up to three! Since this is more work for your dentist, it ultimately results in a higher price. Therefore, make sure to brush your back molars thoroughly and visit your dentist bi-yearly for professional cleanings that will dislodge plaque from even the most hard-to-reach areas of your mouth.
#2. Severity
If you've been postponing your treatment in hopes that your tooth will heal itself, think again. In the early stages, the infection can be removed easily, and the tooth's structure can be restored with a filling. However, if the infection is neglected, the tooth may need to be extracted altogether! Not only is this a more expensive treatment, but it adds a tooth replacement option (like a dental bridge or implant) to your bill as well. To prevent this from happening, make sure to schedule your root canal therapy when your dentist first recommends it.
#3. Retreatment
Although your dental team takes extensive measures to protect your tooth following a root canal, poor oral habits (like neglecting to floss or smoking) may result in decay that necessitates another one. Since the treatment process is more complex, you'll likely require a crown, even if you only had a filling before. Fortunately, you can help avoid this situation by brushing twice a day, flossing daily, and avoiding sugary foods and beverages. And, of course, make sure to visit your dentist twice a year for a dental exam and professional cleaning!
Although each smile is unique, they all have one thing in common: the most expensive treatment comes from neglect. Therefore, if the price is preventing you from getting a root canal, it is important to remember that the bill continues to rise the longer you wait. So, contact your dentist to get the treatment you need to save your tooth and your wallet!
About the Author
After earning her Doctor of Dental Medicine from the University of Alabama School of Dentistry, Dr. Deborah Bishop completed an endodontic residency at the University of Alabama at Birmingham. Today, she helps patients in Huntsville and the surrounding communities restore their pain-free smile with a number of restorative treatments, including root canal therapy. If you need dental work done or have a question about cost, don't hesitate to visit her website or give her a call at 256-882-5161.