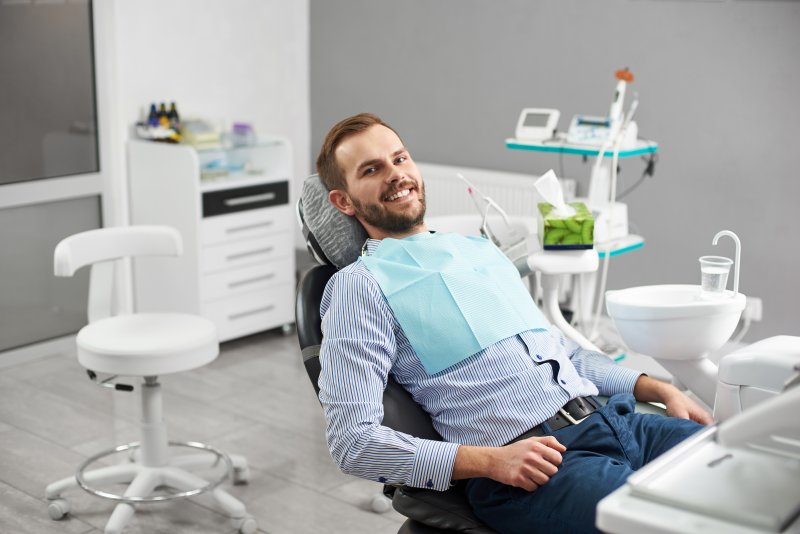 Calling your general dentist as soon as you start noticing persistent pain in one of your teeth is generally the right move. However, you might be surprised when, instead of treating the tooth themselves, your dentist instead refers you to an endodontist. You must realize, though, that referrals happen because dentists truly care about giving you the best chance of successfully saving your tooth – and in many cases, that means leaving advanced treatments like root canal therapy to the experts. Read on to learn why you might be told to see an endodontist and how it could make a difference.
What is an Endodontist?
The term "endodontist" is based on a combination of the Greek words "endo" (inside) and odont (tooth). Appropriately, an endodontist is a dentist who specializes in treating the pulp and roots of your teeth. While there are several kinds of endodontic procedures they might perform, the most common one is root canal therapy, which involves the removal of infected or inflamed dental pulp. Other treatments include apicoectomy (endodontic surgery), solutions for fractured teeth, and endodontic retreatment (essentially a follow-up procedure for when root canal therapy initially fails).
To be recognized as an endodontist, one must receive a certificate in endodontics. This typically requires about 2 to 3 years of training after completing regular dental school. They then have to sit before the Board of the American Association of Endodontists to become board certified.
Why Would You Need to See an Endodontist?
All dentists are able to perform root canal therapy. However, there are several advantages to having an endodontist perform the treatment instead:
Highly Skilled Specialists: The additional training that endodontists receive makes them particularly skilled when it comes to root canal therapy. For example, compared to general dentists, they are better able to handle treatments involving the molars, which are somewhat difficult to access and have 3 to 4 canals that need to be cleaned.
More Experience: Endodontists often perform about 25 root canal procedures each week; general dentists normally perform around 2.
Advanced Techniques and Technology: An endodontist will naturally keep up to date with the latest endodontic instruments and treatments.
Enhanced Comfort: Root canal therapy is not as frightening as its reputation suggests. Nevertheless, endodontists are quite familiar with the anxiety often associated with the procedure, and they have multiple strategies for keeping patients comfortable throughout the procedure.
You might be nervous about seeing a specialist at first, but rest assured that your dentist will only make a referral when they feel it's truly necessary to keep your smile intact and your mouth healthy. When you go to see a specialist, you can rest assured that soon you won't have to worry about your infected tooth or the pain it causes.
About the Author
Dr. Deborah Bishop earned her Doctor of Dental Medicine at the University of Alabama School of Dentistry before completing her endodontic residency at the University of Alabama in Burmingham. She has completed education and training each year so that her Huntsville practice can remain on the cutting edge of endodontics. If you have been referred to her practice by your general dentist and would like to ask a question before your appointment, visit her website or call (256) 882-5161.