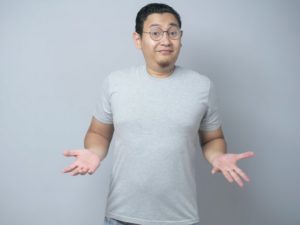 Getting the news that you need a root canal can be scary and make you feel nervous. Even though you're not experiencing any pain, your endodontist has said you need the treatment in order to save your natural tooth. Why's that? There are several different reasons why you could need a root canal. Read on to learn three reasons why this treatment may be necessary even though your tooth isn't bothering you.
3 Reasons You May Need a Root Canal
One of the primary signs that people need root canals is a severe toothache caused by an infection. However, this isn't the only symptom that points to a dental problem. Here are three additional reasons your dentist may suggest a root canal despite you not being in pain.
Your Body is Accommodating the Pain
There are several documented cases of infected teeth that don't produce any symptoms at all. When the issue is left untreated, the tooth can actually lose its ability to feel any amount of pain or discomfort. On the flip side, your body may just be accommodating any lingering pain caused by the issue, allowing you to feel more comfortable. Either way, your dentist should be able to see the infection when they take a digital X-ray of your mouth. They can also test the nerve of your tooth to determine whether it's still alive. Typically, you'll be able to either see or feel a difference in your tooth when your dentist is conducting these examinations, so you'll likely understand why a root canal is necessary.
The Need for a Crown
If your tooth is broken and there's not enough structure left to secure a crown to it, then your dentist may need to place a post inside the chamber of your tooth in order for it to hold a crown. Unfortunately, your endodontist can't do this without removing the pulp or nerves of your tooth, which is why they would require a root canal beforehand. Although this seems like a lot for a dental crown, it's often the best way to help you preserve your natural tooth.
Large Filling That Has Leaked
Old fillings that haven't been replaced in years can begin to leak, giving harmful oral bacteria access to the vulnerable inner-portion of your tooth. Even though it may not be causing you much pain, an infection can still occur. Some people report slight sensitivity or discomfort due to damaged or old fillings. However, once your dentist performs a thorough examination of your mouth, they should be able to see that your filling is leaking and putting your tooth at risk of being infected.
Even if you're not in intense pain, it doesn't mean that a tooth infection isn't lurking between the surface. That's why it's important to let your dentist know if you feel anything that could be out-of-the-ordinary. With timely treatment, you should be able to preserve your natural tooth by getting a root canal.
About the Author
Dr. Deborah Bishop is a highly-trained specialist who has dedicated her career to studying and treating the inner-portion of teeth. She was the first endodontist in Alabama to use a surgical operating microscope in her practice and is highly dedicated to utilizing the latest advancements in the dental world to provide her patients with exceptional, pain-free care. After dental school, she completed an endodontic residency at the University of Alabama at Birmingham. Here, she gained special experience and knowledge performing treatments to preserve and restore patients' oral health by treating the inside of teeth. For questions or to schedule a thorough checkup, visit her website or call 256-882-5161.