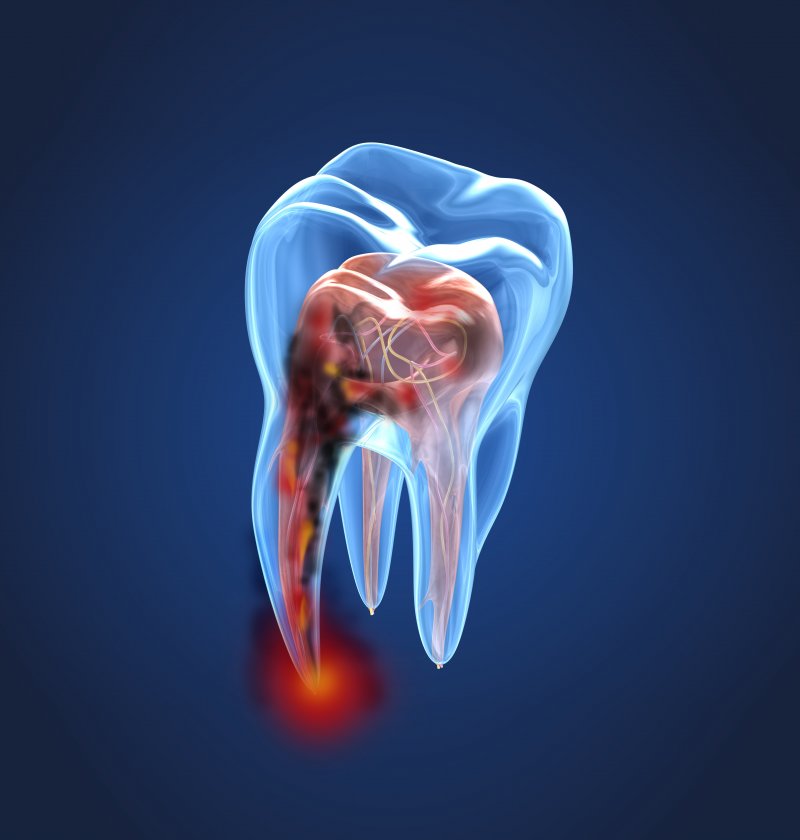 If you've experienced what it's like to have a root canal, you're grateful that the pain is no longer present. When your tooth is damaged or severely infected, the discomfort level is almost unbearable. Thankfully, root canals, nowadays, have a 95% success rate, but the other 5% result in failure. When this happens, you may be thinking, "Am I going to lose my tooth?" Before you start fretting, there is a solution that can save your tooth in Huntsville that is called an apicoectomy. However, you should know there are some risks associated with this procedure.
What is an Apicoectomy?
During a root canal, it can be difficult to navigate the various canals that exist within a tooth, making it harder to clean out the infection in its entirety. Should this happen, your root canal can fail, even years later. This is when you'll need an apicoectomy to save your tooth. This common endodontic surgical procedure is necessary when infection remains in the area around the tip of your tooth.
During the procedure, your endodontist will open your gum tissue to expose the underlying bone and remove the remaining infected tissue as well as the tip of your tooth root.
What Are the Risks?
Prior to your procedure, your endodontist will review any and all risks with you during your consultation. If you're uneasy or unsure about anything at all, don't be afraid to ask questions. Here are a few risks that can occur with an apicoectomy:
Tooth extraction: Surgery may be unsuccessful, and your tooth may need to be extracted.
Infection in sinuses: Depending on the location of the infected tooth, if it sits toward the back of your upper jaw, the infection may include your sinus. If you experience a sinus infection, you can be prescribed antibiotics and decongestants to treat the problem.
Nerve damage: There may be a slight risk for nerve damage due to the roots of your back teeth sitting so close to other major nerves. Your endodontist will use your x-rays to determine how close your roots are to your nerves. If it's too close, it may be recommended that you not move forward with the procedure. You should know that the chances of nerve damage are extremely small though.
No procedure is without risk, but it's also important to remember that your endodontist is a highly-skilled professional. If you are hesitant about any aspect of the procedure, talk with your endodontist.
About the Author
Dr. Deborah Bishop, DMD, PC, graduated from Birmingham Southern College with a bachelor's degree in biology. She then went on to attend the University of Alabama School of Dentistry where she earned her Doctor of Dental Medicine. After completing her studies, she attended an endodontic residency at the University of Alabama at Birmingham. Dr. Bishop is dedicated to helping her patients retrieve their smiles. If your smile is in need of saving, contact us at (256) 882-5161 to learn more about how we can help.