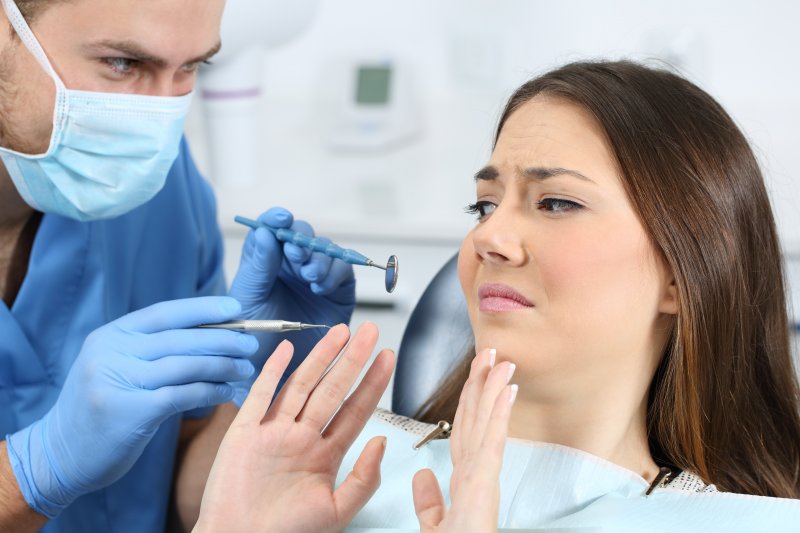 If you're about to undergo a root canal in Huntsville, or you've had one or more in the past, you may have come across the idea on the internet that root canals are related to cancer and other illnesses, such as arthritis and heart disease. It's always a good idea to do your homework before a procedure, but rest assured your endodontist in Huntsville and other dentists have done theirs, as well.
Here's the truth your dentist wants you to know about this nearly 100-year old myth.
Where did the rumor start?
In the 1920s, a dentist named Weston Price ran a series of tests. He floated the theory that after root canal therapy, dead teeth harbor harmful bacteria that can result in serious diseases. The truth is, his findings have not been proven reliable.
Why are Dr. Price's study results untrustworthy?
With a nod to our NASA neighbors, it's not rocket science that to be valid, scientific studies must be precisely designed and controlled and results able to be duplicated.
Dr. Price's tests weren't performed under sterile conditions, which invalidates his findings. And even though some health practitioners have made unsubstantiated claims that nearly all cancer patients have had a previous root canal, no other researchers have found credible causation between the procedure and cancer in nearly a century.
What is the downside of myths like this?
It's in our best interest for scientists to study all potential factors that could influence our health. The problem is when a theory is presented as fact and unhealthy decisions are made as a result. Unproved rumors result in:
Unnecessary stress for patients: Despite the fact that today's root canal therapy is painless and easy, people are still nervous about the procedure. Worrying about later unproven health complications makes the decision to have a necessary root canal more difficult.
Unnecessary treatments: Some patients have even gone so far as to have teeth that have undergone root canal therapy pulled. This multiplies the expense and time they've already spent, and the discomfort they've experienced.
Failure to get proper treatment: Root canals save millions of teeth in the US every year. For every procedure a patient doesn't get, a multitude of future problems are caused by decay that isn't corrected or lost teeth that aren't replaced.
Good dentists are always keeping abreast of new technologies, procedures and processes that will keep their patients safer and healthier. You can rest assured that their treatments are based on scientific advances – not rumors – and conservative options, including nonsurgical root canals.
About the Author
Dr. Deborah S. Bishop offers compassionate endodontics because she understands the reputation that dental work, and especially root canals, has among her patients. She is a pioneer among her peers in Alabama, leading the way to the latest in technology, never forgetting that your comfort comes first! To discuss any concerns you may have about an upcoming or previous root canals, contact Dr. Bishop at (256) 882-5161 to put your mind at ease.