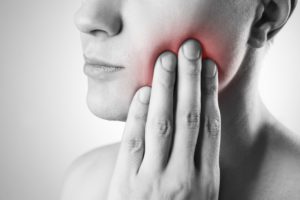 The mouth is filled with all sorts of bacteria. That means the risk of bacterial infection is generally quite high, especially if you don't practice daily oral care. To help you stay informed, your dentist wanted to discuss tooth infections and abscesses. She'll go over the common causes, the symptoms, and why they'll eventually need root canal treatment to fix.
With his information in mind, you'll be better equipped to help yourself and others around you who may be suffering from a tooth infection in Huntsville.
What Causes Tooth Infections?
Removing dental plaque is key to preventing infections from developing inside the mouth. Dental plaque develops both on the gums and teeth, so by keeping a thorough brushing regimen in place (as well as visiting your dentist) you can prevent infections.
The most common causes of tooth infections include:
Gum disease
Cracked teeth
Brushing too hard (which causes receding gums and exposes tooth roots)
Trauma
Food stuck in between teeth
Complications from oral surgery
While all of these cases involve exposing the vulnerable parts of teeth to oral bacteria, it should be noted that patients with weakened immune systems should also be extra cautious. For example, patients with diabetes are more prone to oral disease. Patients who are currently undergoing chemotherapy or pregnancy will need to be extra cautious as well since they both affect the body's immunity to infections.
What are the Symptoms?
The first signs of a tooth infection are hard to miss. Daily activities like eating will be very difficult due to the pain associated with tooth infections. Patients who experience the following need to see a dentist right away:
A continuous throbbing pain
Pain when the tooth is touched
Increased pain or sensitivity when eating hot or cold foods/drinks
Discomfort when biting teeth together
Additionally, what may appear to be gum disease could actually be a tooth infection. These symptoms include:
A foul, bitter taste or smell stemming from the mouth
Swelling and reddening of the gums or face
Bleeding gums
Loose and/or discolored teeth
A pea-sized bump (this is an abscess caused by the infection)
Why Is a Root Canal Necessary?
If you have a periapical abscess (which begins in the soft tooth pulp) then your dentist will need to perform a root canal. Since the abscess has developed a pus pocket underneath the tooth root, your dentist needs to access the tooth through the crown to remove the infected pulp, as well as irrigate the canal itself.
Performing a root canal in Huntsville will also help you sanitize the area and drain the abscess. Don't worry about receiving a root canal though, as the pain from an infected tooth and abscess is much worse. Dentists provide numbing agents to make the treatment easy and end the pain your infection is causing.
To save your tooth and prevent the need for an extraction, get your tooth infection in Huntsville treated by scheduling an appointment today. You don't want to put it off!
About the Author
Dr. Deborah Bishop earned her DMD degree from the University of Alabama School of Dentistry. She then went on to complete her endodontic residency. Endodontics is a dental specialty focused on the study and treatment of dental pulp, a commonly targeted area for infections. To learn more about her practice, contact her through her website.