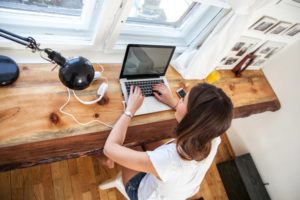 Endodontist are not like your typical dentists. Often times, your general dentist will either have a separate endodontist at their practice or refer you to them should you need endodontic treatment as part of your oral care. When it comes to more invasive procedures, even more common ones like root canals, an endodontist is the best person for the job. However, finding an endodontist in Huntsville with the right qualifications, training, and education can be difficult at first.
Luckily, your doctor has made it easier to know what training a proper endodontist needs to provide the highest level of care possible. Keep reading to learn how!
What Does an Endodontist Do?
Endodontists focus on diagnosing and treating oral and facial pain as well as problems associated with the inside of the mouth. They also specifically focus on diagnosing and treating oral pain related to the pulp and periradicular area of the teeth. The periradicular area is just outside or around the root of the tooth origin.
A general dentist is more trained to specifically catch problems and clean teeth, whereas endodontists spend far more time performing endodontic treatments. A dentist may only perform two root canals a week while endodontists can perform dozens, so it's worth it to have someone with more experience to ensure all goes well during treatment.
What Training and Education Should They Have?
Just like typical dentists, endodontists need to complete four years of schooling at an accredited dental institution. Additionally, they need to have two or more years of advanced education at an ADA-accredited postdoctoral program in endodontics. To successfully complete the program, students need to demonstrate superior knowledge and expertise within the dental discipline as well as prove a high skill level in:
Endodontic diagnosis
Evaluation
Problem-solving
Decision-making
Analysis
and Treatment
How to Choose an Endodontist in Huntsville
When searching for an endodontist in Huntsville, you'll want to make sure they're regularly staying updated on the best technologies and techniques for practicing endodontics. If they have a website, check their online profile for their credentials. This area usually discusses organizations they are active in that cater to dental professionals continuing their education. This may include:
The American Association of Endodontists
Endodontic Study Groups
The International Academy of Endodontists
Furthermore, the best endodontists are proud to highlight their use of the newest surgical technology and equipment that provides a higher level of care to patients. They may also teach at dental schools, helping other students pursue a career in endodontics. This is another way to know they are staying updated in a field that is always evolving.
Want to learn more about your endodontist's credentials? Schedule an appointment with them today!
About the Author
Dr. Deborah Bishop has been caring for patients in the Huntsville community for many years. After earning her Doctor of Dental Medicine and completing her endodontic residency at the University of Alabama, she went on to receive many recognitions for her efforts in dentistry. To learn more about her background as well as her practice, contact her at (256) 882-5161 or visit her website.