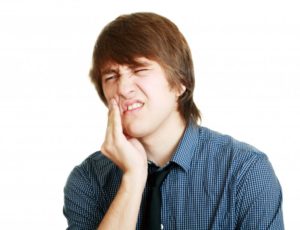 Modern dentists are better equipped than ever to provide root canal therapy and other endodontic treatments for patients. In fact, the success rate for endodontic treatments can be more than 95 percent when done the right away. However, sometimes an affected area can fail to heal properly or develop new problems. While teeth that have had root canal treatment can last a lifetime, endodontic retreatment in Huntsville can address problems should they arise again.
Compared to the alternatives, retreatment from your dentist is definitely the best option. Here's what you can expect if you need to have it completed.
Why Would I Need Endodontic Retreatment?
While it is rare, teeth that have had endodontic treatments done previously, such as root canal therapy, can still fail or cause persistent pain. This can happen day, weeks, or even years after the treatment was completed. For example, narrow or curved canals may have been missed during initial procedure or the restoration you received did not prevent salivary contamination to the inside of the tooth.
In other cases, new problems can also appear, such as a loose, cracked, or broken crown or filling exposing the tooth to a new infection. New decay can also expose the root canal filling to bacteria and cause an infection or the tooth can sustain a fracture either from injury or decay. Regardless of the cause, retreatment is the best option for saving the tooth.
What is the Retreatment Process?
During endodontic retreatment in Huntsville, your dentist and their team will utilize a cone-beam scanner to visualize the inside of the tooth in the highest detail possible. This will make it easier for them to see your complete root canal anatomy and help them locate and diagnose the source of the infection. Following this, they will reopen the area by removing any restorative materials blocking the canal.
After reopening, your endodontist will remove the old filling placed during the initial root canal, medicate the canals, and then place a permanent filling in the root of your tooth after the infection has subsided. After sealing the area, they'll place a temporary restoration and refer you to a general dentist for a permanent one at a later date.
Why are Retreatment and/or Surgery Preferable Options?
It's common for endodontists to perform endodontic surgery in conjunction with retreatment, but some patients may be hesitant to do so. Keep in mind that these options are the most ideal for saving a tooth. The only alternative outside of surgery and retreatment is tooth extraction, which means you'll need an implant, bridge, or removeable partial denture afterwards to replace it.
These procedures can be far more costly and time-consuming than simple retreatment or surgery. Furthermore, no replacement is as good as your natural tooth and the payoff is a healthy, functioning tooth for many years to come.
Are you being told you need retreatment or simply endodontic treatment in Huntsville? Schedule an appointment with your endodontist today to learn your options!
About the Author
Dr. Deborah Bishop earned her BS in Biology from the Birmingham Southern College and her Doctor of Dental Medicine from the University of Alabama School of Dentistry. She then attended an endodontic residency at the University of Alabama at Birmingham and worked as an adjunct clinical professor in the endodontics department before starting her own practice. To learn more about your retreatment options and about her practice, contact her at (256)882-5161 or visit her website.